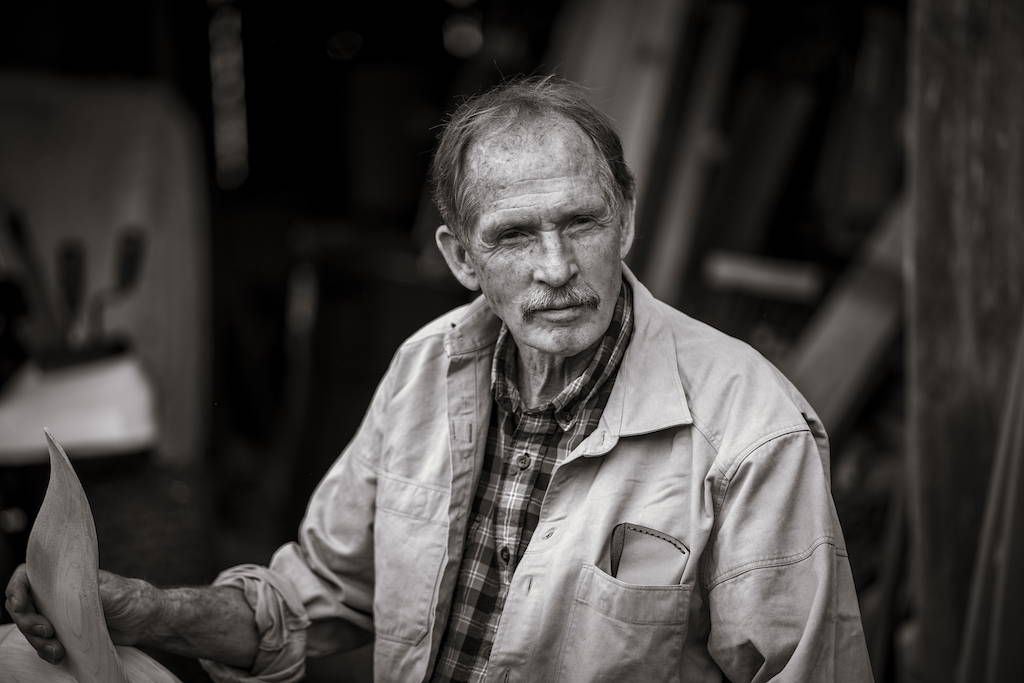 Photographs by Jessica Haydahl
J.P. "Jamie" Hand
My grandfather, Harold Teal Hand was a well-known hunter in the county; my father, Carlton Hildreth Hand was a local war hero (WWII) who I suspect lost some of his taste for hunting after having to kill German soldiers while fighting in Italy.
My father died when I was seven years of age...when I was fourteen, I bought my first gun on the street for $14; a Harrington Richardson single shot goose gun which served me well for many years. My friends and I didn't have any decoys, we were lucky to have a gun, shotgun shells and a pair of hip boots! In those days we walked the meadow jump-shooting ducks, and with the energy and enthusiasm of youth... we were damned good at it.
We also hunted freshwater ponds adjacent to the salt marsh, without decoys...we knew where the ducks wanted to be. Eventually I realized that using decoys would be beneficial, but therein lie a problem; I needed decoys but didn't have the money to buy them. So, at the age of seventeen, I decided to make my own. I knew nothing of the rich South Jersey tradition of making hollow decoys of the local white cedar, but that didn't deter me. I managed to carve serviceable decoys for a few years and even started to collect decoys.
After a few years, I met two men…grand masters of the craft, who would become my mentors: Hurley Conklin of Manahawkin, N.J. and Harry Shourds III, of Seaville, N.J. Both men helped me master the craft, but as I like to say, "Harry let me watch him, Hurley took me under his wing." They taught me a lot about carving decoys, but more importantly they taught me the merits of helping others and passing along whatever knowledge I'd gained. What I learned from them and others since is what I call "cumulative knowledge".
The many techniques and tricks of the trade involved in making a traditional South Jersey decoy weren't discovered by one man, even one who may have spent a lifetime at the trade. The knowledge is passed down through the generations, father to son or daughter, friend to friend, master to apprentice. Every master carver of each generation may add a little to the "arts and mysteries" of the trade.
So, I've been hunting ducks for over 50 years now and carving decoys for close to that. I like to say, "I was too lazy to work and too nervous to steal, so I decided to make decoys". The truth be known – I never found anything else I wanted to do every day, and I've been lucky enough to make a living at it for the past forty years! I haven't had a "real job" since I was about 25 years old, though I supplemented my income in a few other ways. I still remember the time when a decoy customer asked me, "can I hire you to take me duck hunting?", what a happy day that was! In addition to guiding "sports" for ducks, geese and railbirds, I trapped furs until I was about 30 and later on put my talents to work restoring 17th and 18th century houses here in Cape May County.
These days, I work on decoys every day, unless I have something more pressing to do. On some days I am in the shop with an apprentice or two or three mentoring young carvers as Hurley and Harry did for me so many years ago.
Though my Baptist ancestors may look down from above and frown, I like to say that my church is in the woods, the fields and out on the salt meadow. Today I ship my decoys to waterfowlers and collectors throughout the U. S. and Europe…I try to put a little bit of that church in every bird I carve.
J.P. "Jamie" Hand, Atlantic Rancher – Goshen, New Jersey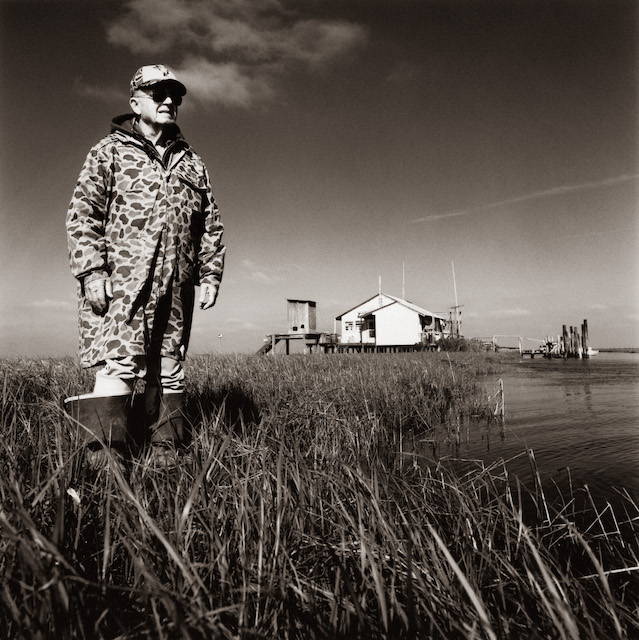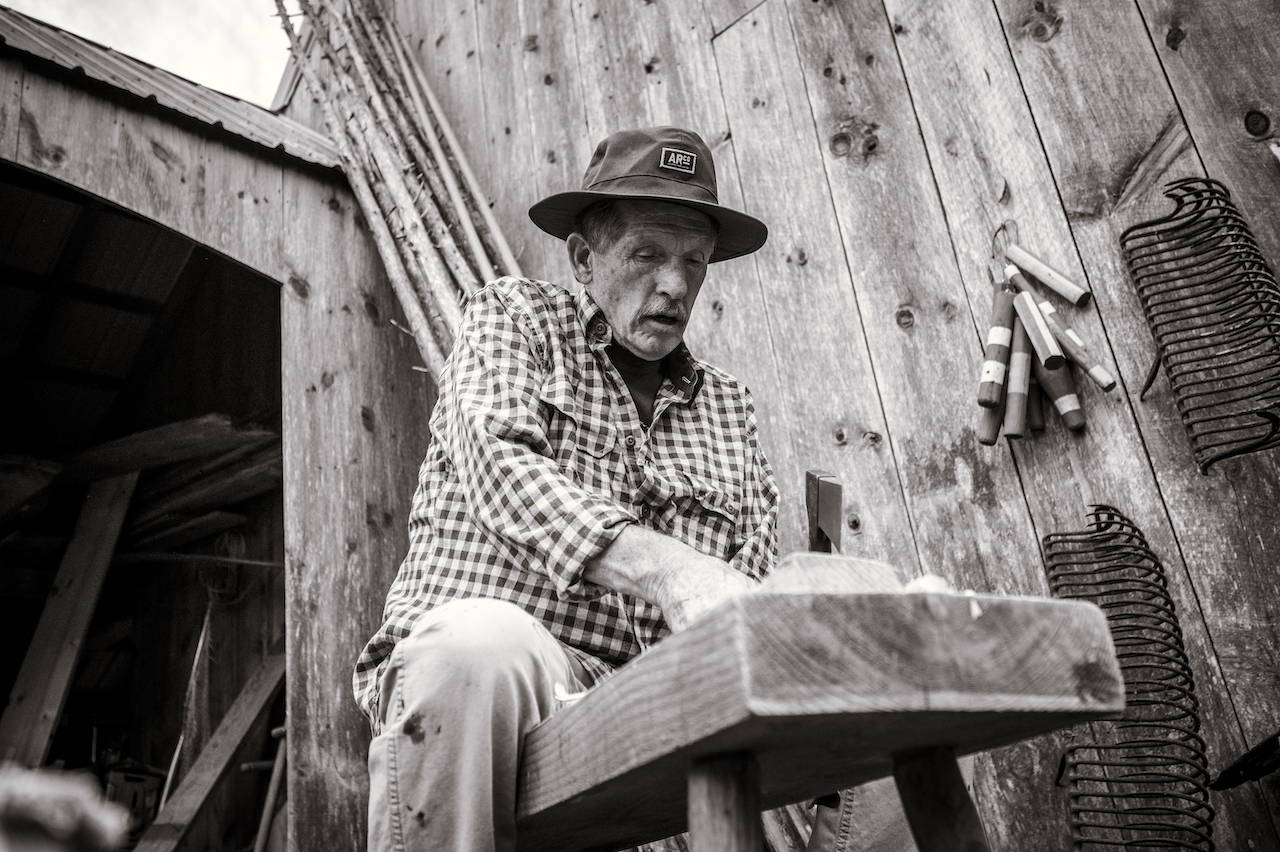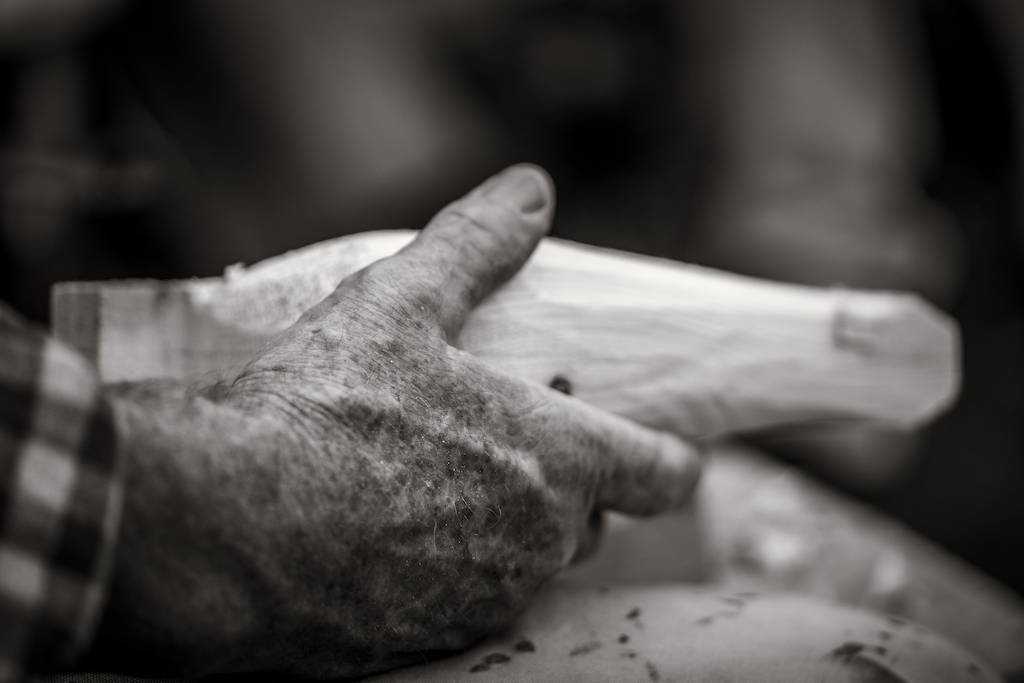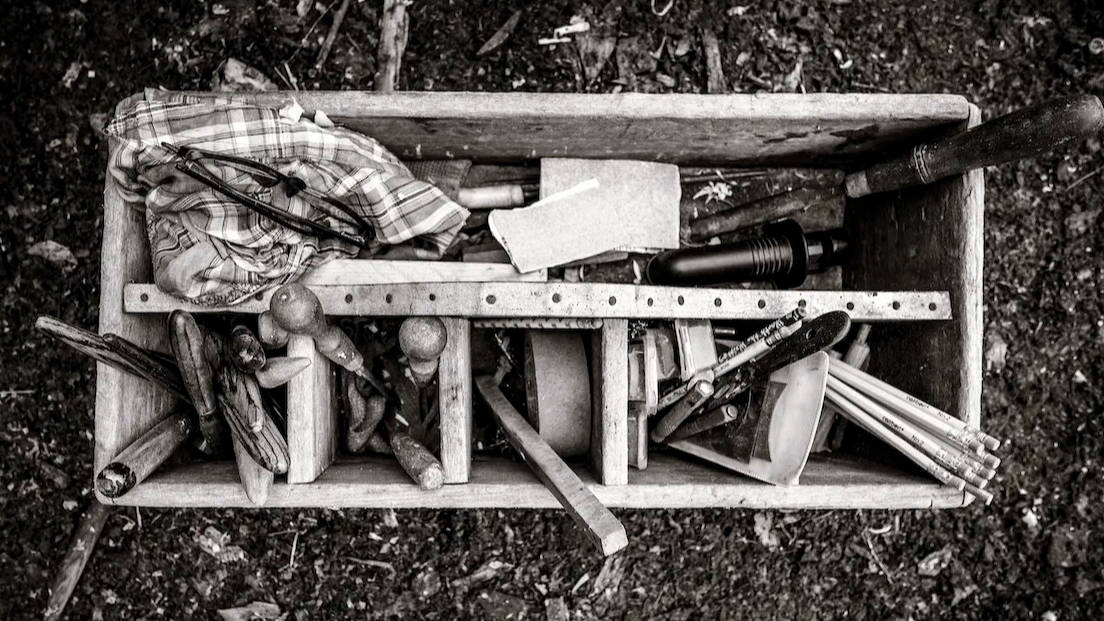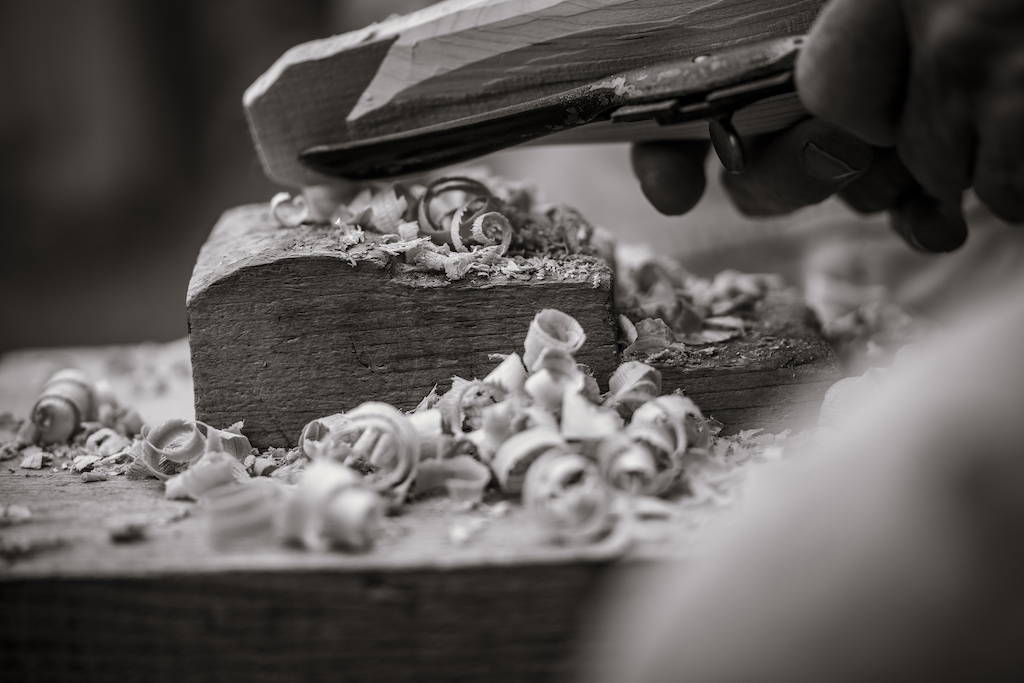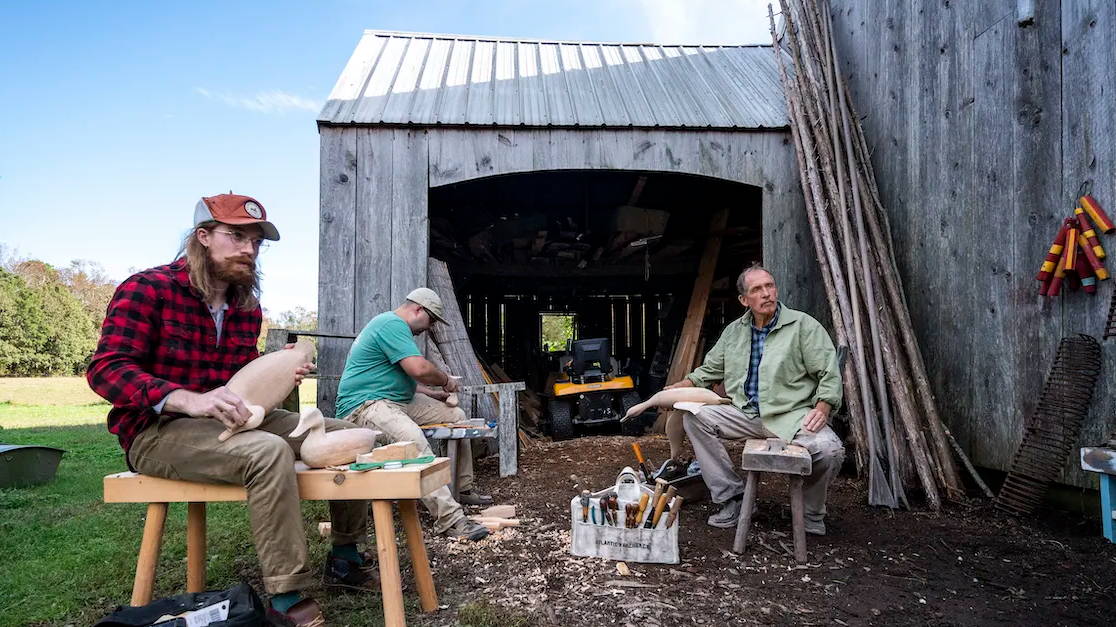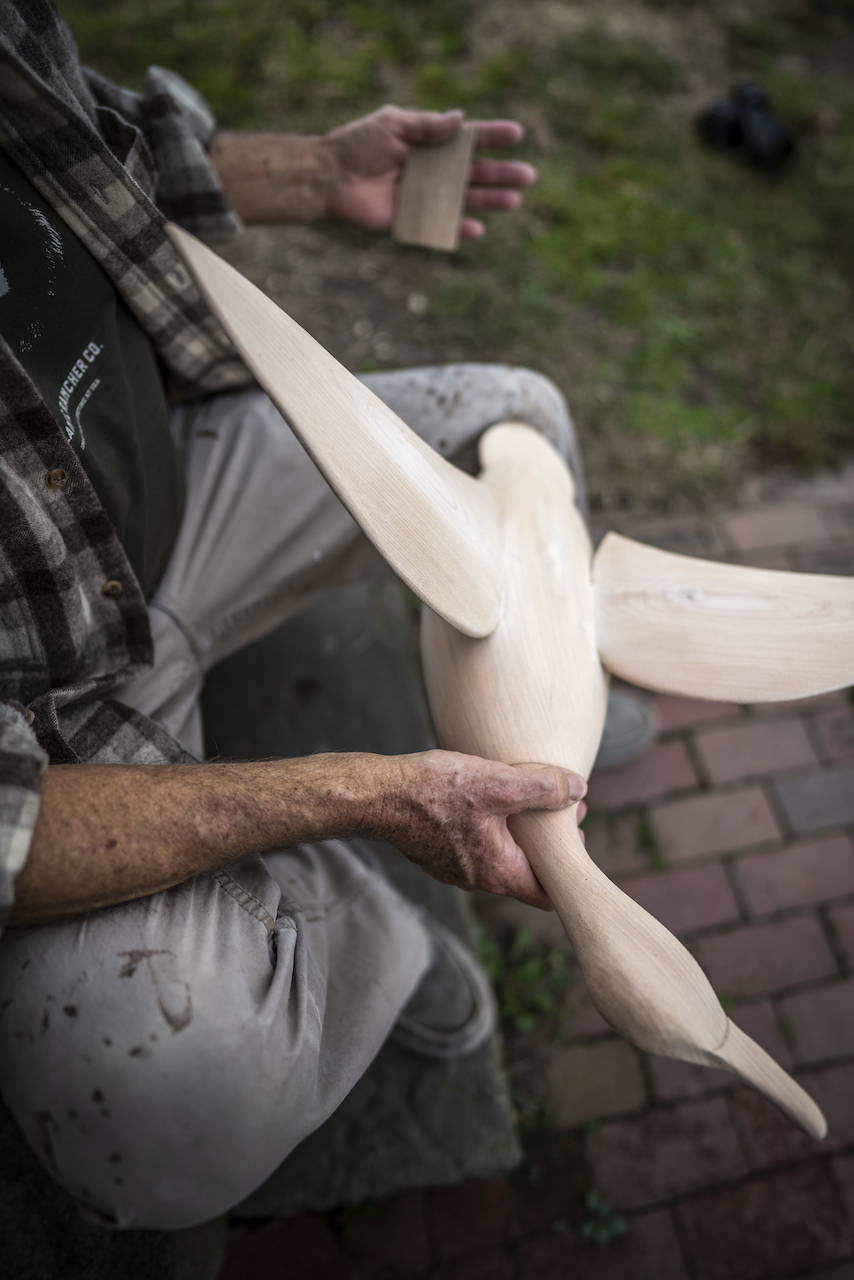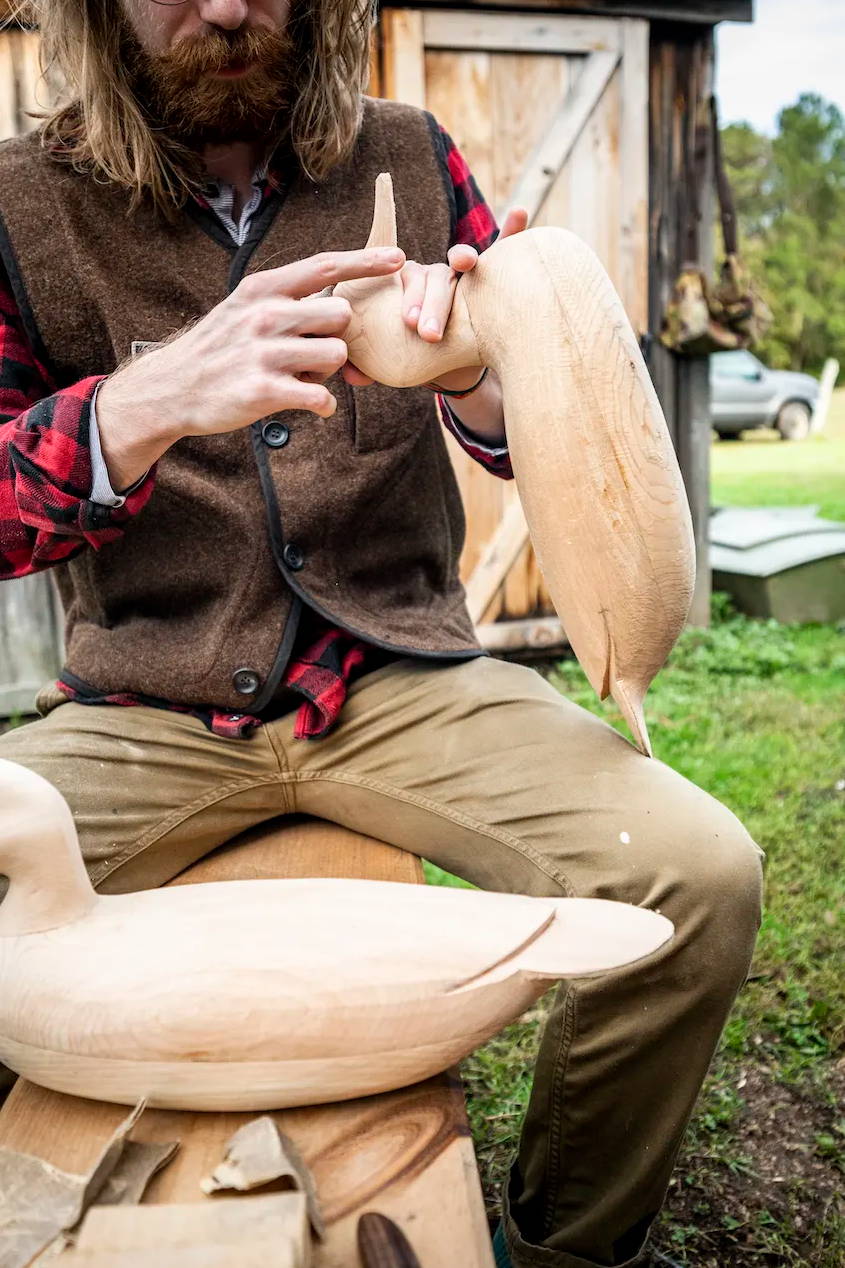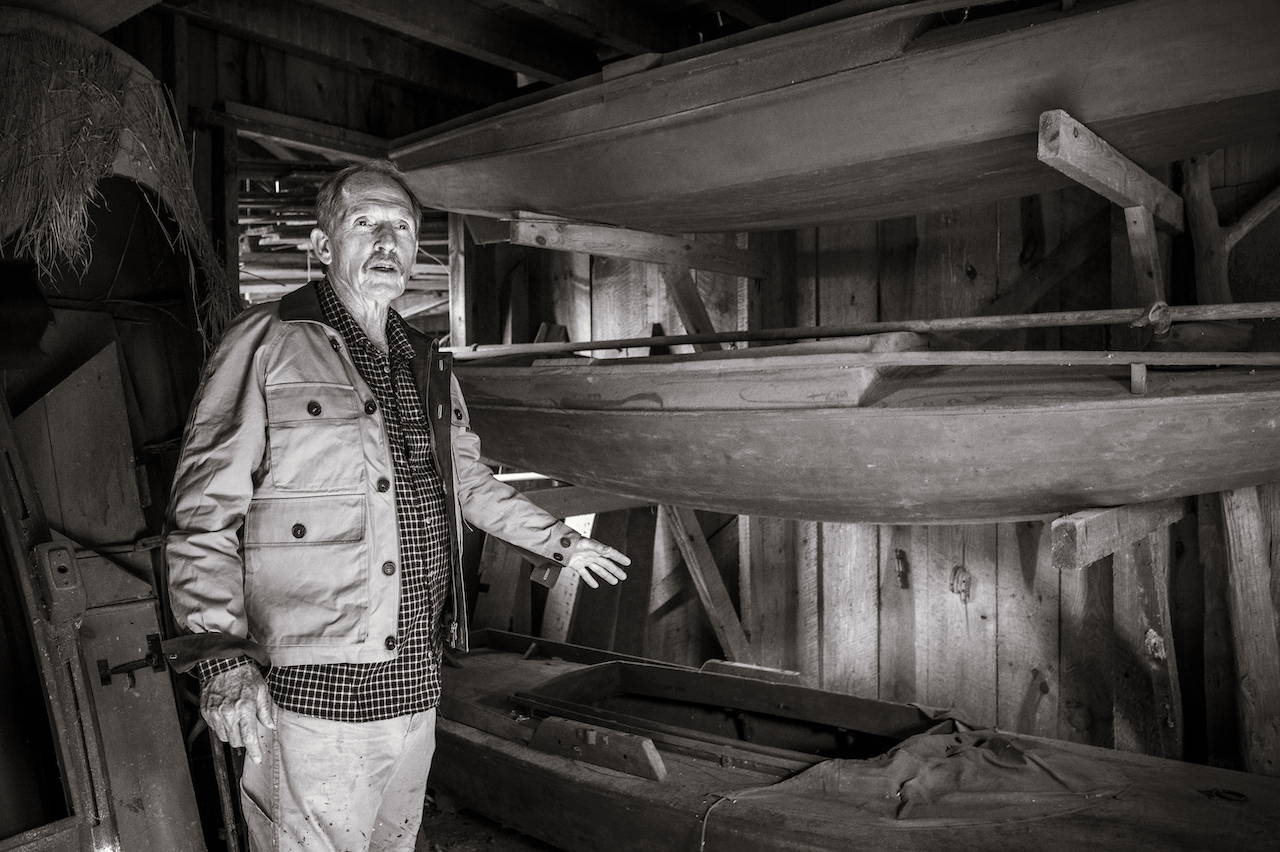 ---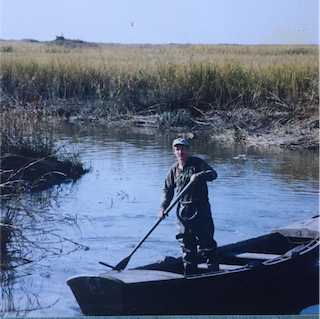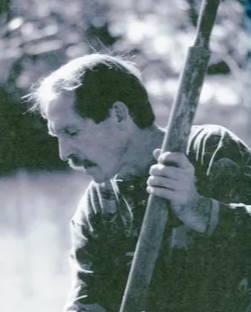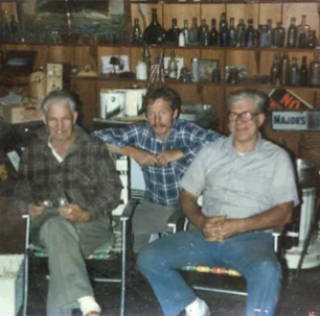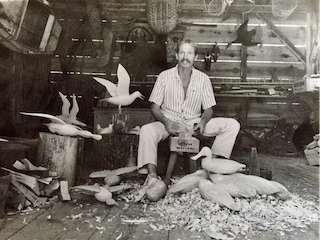 ---